A nation with an abundant cultural heritage and a rich artistic life, an undisputed intermediary and bridgehead between cultures, ranks throughout the world as a major cultural power. Its wealth of artistic achievements extends from the architectural monuments of millennia of history to a packed programme of modern-day cultural events: from concerts, drama and festivals to folk lore. Austria prides itself on its illustrious orchestras (like the Vienna Philharmonic Orchestra, the Salzburg Mozarteum Orchestra, the Vienna Symphony Orchestra) and choirs (Wiener Männergesangverein, Vienna Boys' Choir), while its concert halls foster both the chamber music of past centuries and the music of today.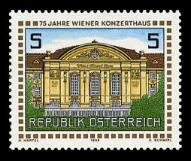 Literature
Austrian literature covers nine centuries. Its first great masterpiece was the "Nibelungenlied" ("The Lay of the Nibelungs"), dating from around 1200. The nineteenth century dramatists still performed at Vienna's Burgtheater include Franz Grillparzer and the two writers of popular comedies Ferdinand Raimund and Johann Nestroy. More recent Austrian writers of international renown are Arthur Schnitzler, Hugo von Hofmannsthal, Stefan Zweig, Robert Musil, Ödön von Horváth, Heimoto von Doderer and Thomas Bernhard. The best-known contemporary Austrian writer is Peter Handke.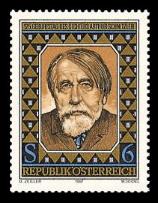 Music
One of the great ages of Austrian music was the Vienna classical era. Vienna was the home of Joseph Haydn, Wolfgang Amadeus Mozart, Ludwig van Beethoven, Franz Schubert, Johannes Brahms and Anton Bruckner. Gustav Mahler's symphonies broke down the tonal structure of western music.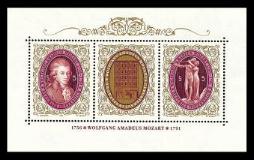 The "Second Viennese School" was made up of Arnold Schönberg (founder of twelve-tone music), Alban Berg and Anton Webern. Vienna was also a centre of the operetta whose exponents included Johann Strauss Junior, Karl Millöcker, Karl Zeller and Franz Lehár.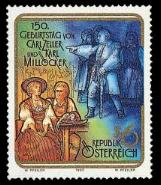 Austria owes its reputation as a land of music to such institutions as the Vienna State Opera but also to its countless festivals throughout the country, from Lake Constance in the far west (Bregenz Festival) to Lake Neusiedl in the far East (Mörbisch operetta festival). Every summer Salzburg hosts this country's most prestigious arts festival, founded in 1920.
Painting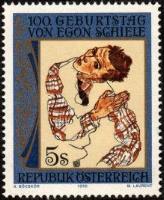 The Jugendstil movement, pioneered by Gustav Klimt, flourished in Vienna around the turn of the century. Other important twentieth-century artists from Austria are Egon Schiele and Oskar Kokoschka. In the years after the second world war Albert Paris Gütersloh founded the Viennese School of Phantastic Realism. Max Weiler is one of today's foremost painters. The sculptors Fritz Wotruba, Wander Bertoni and Alfred Hrdlicka have also established international reputations.