Austria has a judiciously planned social security and welfare system. The welfare measures begin before birth and accompany an Austrian citizen throughout his or her life. Many highly-developed areas of social welfare have been copied by other countries; these include kindergartens, schools, special-needs schools, youth and student hostels, old-age homes, council housing, hospitals, accident prevention and industrial hygiene. Austria's social security legislation encompasses extensive insurance coverage in the event of accident, illness (including surgery), childbirth, spa treatment, unemployment, invalidity, old age and pension payments for surviving dependants.
Every employee in Austria has a legal claim to at least five weeks' paid holiday leave per annum. If an employee falls ill, he or she either continues to be paid full wages / salary or receives sick pay from the social insurance scheme. Mothers may not work eight weeks before and after a birth. Parents are entitled to take two years' maternity leave (from the day of the birth). During this time the parent receives maternity benefits and may not be dismissed from his or her job.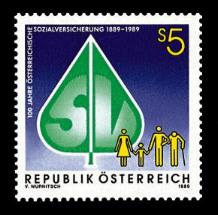 The working day consists of eight hours, the working week of forty hours (spread out over five days wherever possible). Higher wage rates apply to overtime. Child labour is prohibited. Young people, women and mothers enjoy special protection as employees. Labour inspectors monitor compliance with the regulations applicable to the place of work (including measures to combat industrial disease and industrial accidents).
A state benefit is payable on the birth of a child. Persons with their domicile in Austria who provide for children are also eligible to receive children's allowances.